this is the placeholder for header to give space
GET YOUR CIMB e CREDIT CARD NOW!
May 12, 2022 to Jul 11, 2022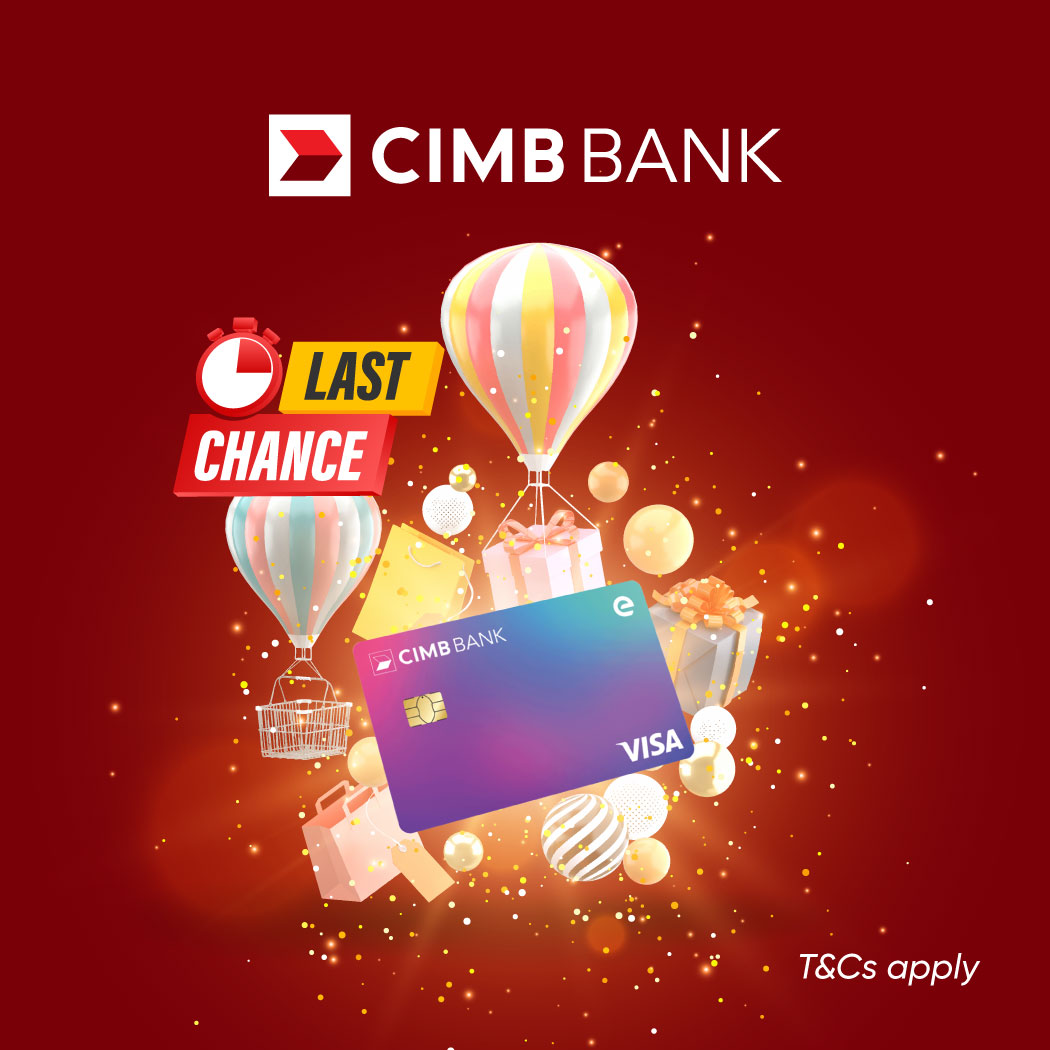 CIMB e Credit Card Reward Campaign ("Campaign") is jointly organized by TNG Digital Sdn Bhd (201701042478) ("TNG Digital") and CIMB Bank Berhad [Registration No: 197201001799 (13491-P)] ("CIMB Bank"). The Campaign period is from 12 May 2022 to 11 July 2022, both dates inclusive unless notified otherwise ("Campaign Period"). TNG Digital and CIMB Bank reserves the right upon giving notice of not less than seven (7) calendar days to change the duration and/or the commencement and/or expiry dates of the Campaign Period.

The CIMB e Credit Card applications received after the Campaign Period shall not be eligible to participate in this campaign.

The Participants ("Eligible Participant") of this Campaign must:

Meet the minimum age requirement (21 years old and above) with a valid Malaysian Identification Card (MyKad).

Have a TNG Digital eWallet account.

Access CIMB's website via TNG Digital touch points including but not limited to in-App communications, promotional banners, website or social media to initiate the credit card application via online at CIMB's website for a CIMB e Credit Card ("CIMB Credit Card") as a Principal Cardholder ("Cardholder").

The following persons are NOT eligible to participate in this Campaign:

An existing CIMB principal credit cardholder;

A customer who cancelled his/her CIMB principal credit card in the last six (6) months from the Campaign Period and re-applying for a CIMB principal credit card under this Campaign;

Permanent and/or contract employees of CIMB Bank (including its subsidiaries and related companies); and/or

Any person who has committed or suspected of committing any misconduct, fraudulent or wrongful acts in relation to their Card account(s), any facility, service, or accommodation granted by CIMB Bank.

CIMB Bank reserves the right to approve or reject information submitted at the website without assigning any reason.

By participating in this Campaign, participants consent to the disclosure of personal data by CIMB to TNGD for fulfilment purposes.

Applicants who are approved by CIMB Bank, must activate and perform ONE (1) eligible transaction with a minimum of RM1 ("Eligible Retail Spend") within 60 calendar days from the Card Approval Date ("Eligible Cardholder") to receive a cash reward of Ringgit Malaysia Two Hundred (RM200) in their eWallet balance ("Reward").