this is the placeholder for header to give space
Rev-up with RFID: Activate, Fuel, & Get Cashback!
Nov 14, 2023 to Jan 31, 2024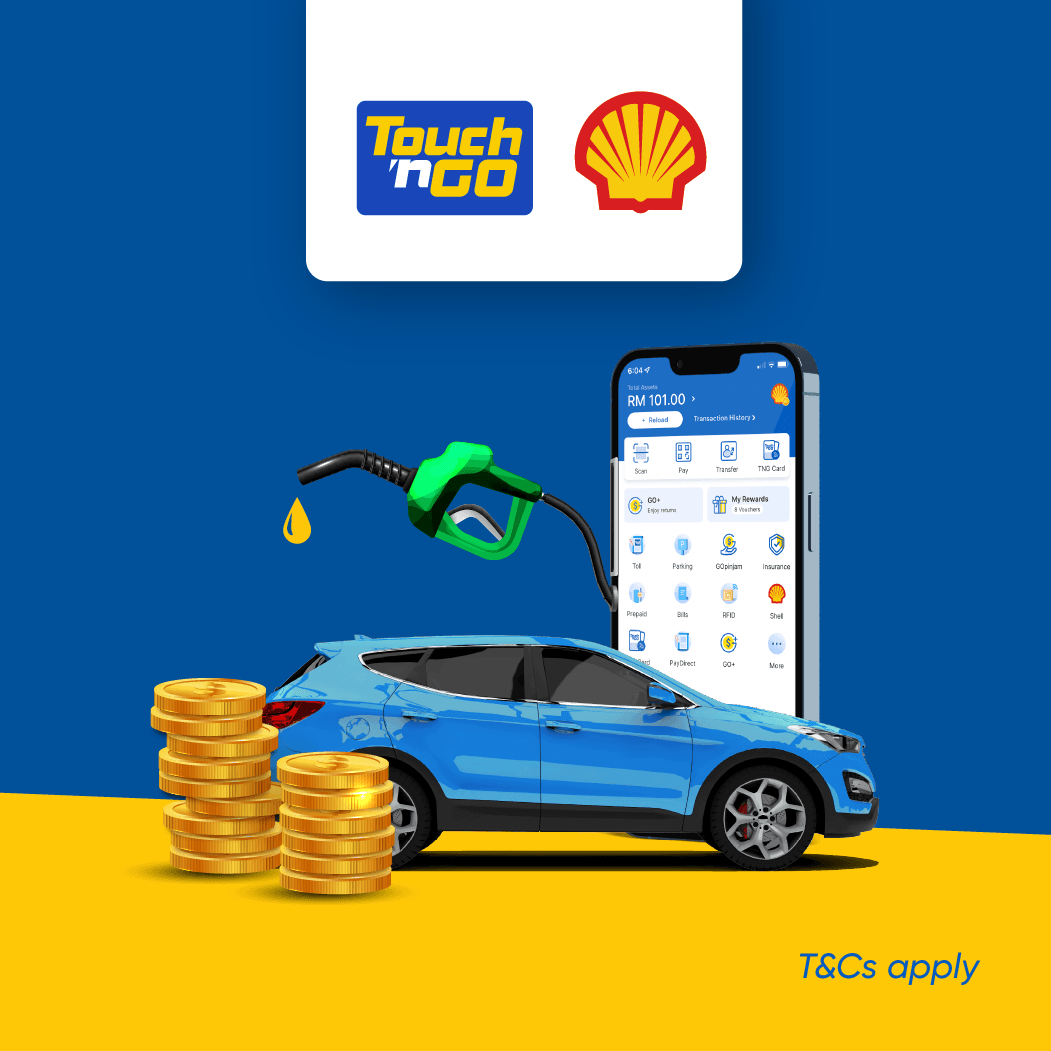 Unlock exclusive rewards by activate and using RFID Fuelling starting on 15th November 2023.
Use these simple steps to enjoy the rewards:
Receive RM5 eWallet cashback when you successfully activate RFID Fuelling on the Touch 'n Go eWallet.

Upon activating RFID Fuelling, purchase your initial fuel using RFID Fuelling at any Shell station, spending a minimum of RM30 within the first 14 days, and receive an additional RM5 eWallet cashback.
The campaign ends on 31st January 2024.
Fuel with RFID, Fuel with Rewards!
Find your nearest RFID Fuelling station here
Benefits of RFID Fuelling
Hands-free, handphone-free ​
Just park your vehicle at the designated Shell pumps and your Touch 'n Go RFID tag will be detected by the scanner.​

Cashless, cardless, contactlessUpon RFID tag detection and successful refuelling, payment will be automatically deducted from your Touch 'n Go eWallet.​

Fast & easy​Instant detection enables quick refuelling. No manual payment required.​

Be rewarded​Earn BonusLink points instantly with every refuel.​