this is the placeholder for header to give space
Touch 'n Go Is The Official Seamless Payments Solutions Partner At Malaysia Autoshow 2023
May 5, 2023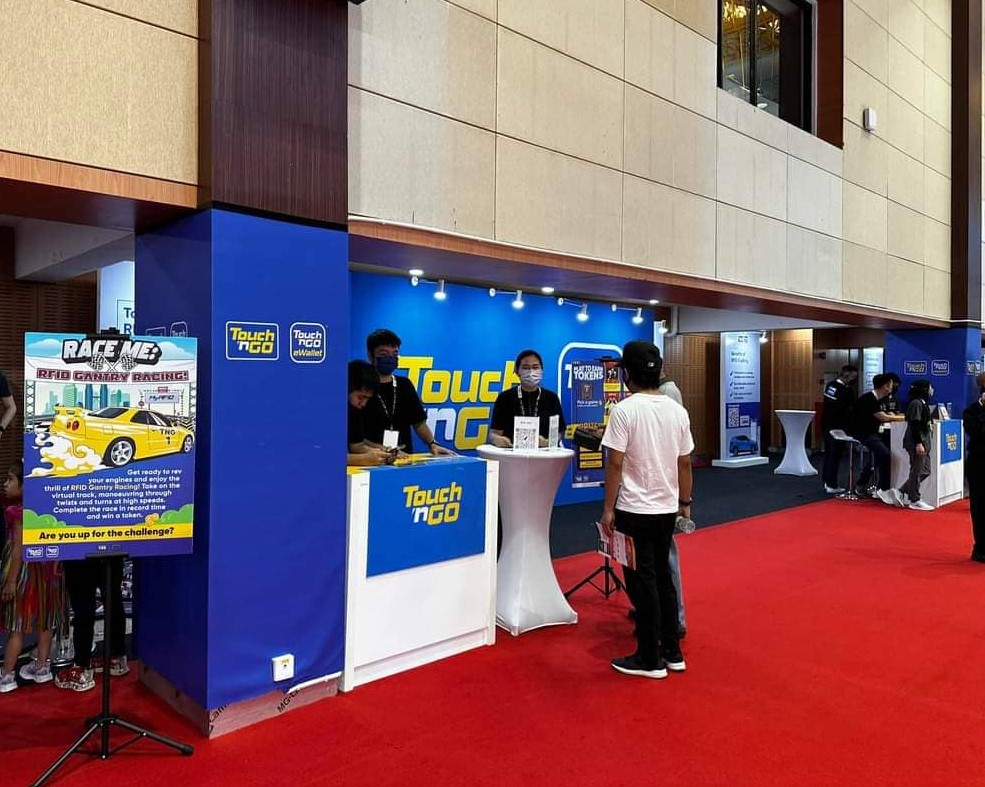 Touch 'n Go Sdn Bhd ("Touch 'n Go") is pleased to announce that it is the Official Seamless Payments Solutions Partner for the Malaysia Autoshow 2023, the largest automotive exhibition in Malaysia's history.


Visitors to the Touch 'n Go booth located at the entrance of Hall A will be able to get their adrenaline going with a variety of fun and exciting games, such as the Touch 'n Go RFID toll and fuelling race track, one of the more popular games at the booth. Winning is easy, and there is a total of RM58,000 worth of prizes to be won including 3 grand prizes worth up to RM5,000.
Visitors who have yet to experience the cashless and seamless convenience of using Touch 'n Go RFID will get a RM8 reload PIN together with each purchase of a RFID tag at the booth. Those who wish to get their RFID tags fitted immediately can do so at the RFID fitment area located close to the drop-off point at MAEPS.
Besides paying for tolls, Touch 'n Go RFID can also be used to pay for petrol at selected Shell stations across the country. In order to use Touch 'n Go RFID at Shell petrol stations, customers will need to link their Touch 'n Go RFID tag to their Touch 'n Go eWallet account and complete the registration process. Upon successful activation, customers simply need to park their vehicles at the RFID designated fuelling bays. Vehicles are detected within seconds, and payment will be auto-debited from the customers' Touch n' Go eWallet, allowing customers to proceed with refuelling their vehicle. Any unutilised amount will be immediately refunded to the customers' Touch 'n Go eWallet accounts.
Touch 'n Go RFID was developed and launched in 2018 with a goal to provide a more seamless, convenient and cost-effective manner of making toll payments and retail payments such as the current RFID refuelling with Shell. Touch 'n Go RFID has seen strong growth in adoption and usage since launch, paving the way forward towards the future of toll payments in the country.