Source: Malaysiakini
‍
2019 was many things, including an announcement made by the Ministry of Finance on the implementation of e-Tunai Rakyat. Yes, your eyes do not deceive you. Every eligible Malaysian can claim RM30 with selected e-Tunai Rakyat providers, and Touch 'n Go eWallet is one of them.
If you are thinking of which e-wallet is the best and gives you the most bang for buck, we are here to relieve you of that burden by choosing for you - just claim e-Tunai Rakyat with Touch 'n Go eWallet!
Aside from being a one-stop integration into your daily livelihood, the Touch 'n Go eWallet also frequently runs campaigns and promotions that range from benefitting the user in either cashbacks or prizes to be won. It's just one of those ways where Touch 'n Go eWallet rewards its users. Yes, they give back to the people! Currently, Touch 'n Go eWallet is ushering in the New Year on two fronts; the "Big 2Million Weekly Draw" and the "e-Huat" Campaigns, the latter as part of their Chinese New Year period.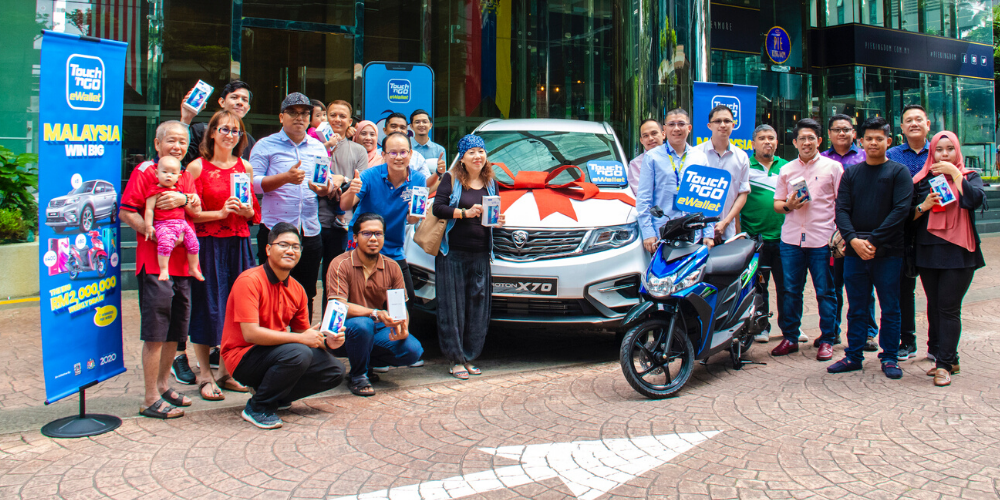 To touch briefly, the "Big 2Million Weekly Draw" is a contest that began on the 15th of January 2020 and will run until the 10th of March 2020. This contest is easy to participate in because one need not do much of anything at all! Users can get 1x entry per transaction during the campaign period, and 2x entries per transaction as a successful 'e-Tunai Rakyat' claimant. Additionally, if users have added their TNG card to their Touch 'n Go eWallet, and if they are an RFID user, they will get 4x entries. For users who added or saved their debit card in their Touch 'n Go eWallet before or during the campaign period will earn 50 entries (one-off). To top if all off, for users who are not eligible to claim the e-Tunai Rakyat because they are above the annual income bracket, fret not - they are still eligible to participate in the Big 2 million Weekly Draw. That's right - everyone is invited to join!
There are an accumulative prizes worth RM2 million to be won with 71 prizes to be given away every week! Contest entails prizes that include Proton x70's, Yamaha Ego Solariz's, Huawei P30 Pro (256GB) and Vivo V15 smartphones.
Beyond that, in conjunction with the festive Chinese New Year, Touch 'n Go eWallet encourages us to give out e-Ang Paos! The "e-Huat" campaign is an easy way to get into the practice of digital e-Ang Paos as users make transfers using the 'transfer' function. For users who are giving away these digital ang paos, they will receive a random cashback or a Chinese New Year greeting when they transfer a minimum of RM5. Hurry and make the most of your Huat New Year as the campaign lasts till the 10th of February 2020 only!
Perks aside, if you have yet to download the Touch 'n Go eWallet to your respective mobile devices, we will now list how and why you should no longer dawdle on doing so.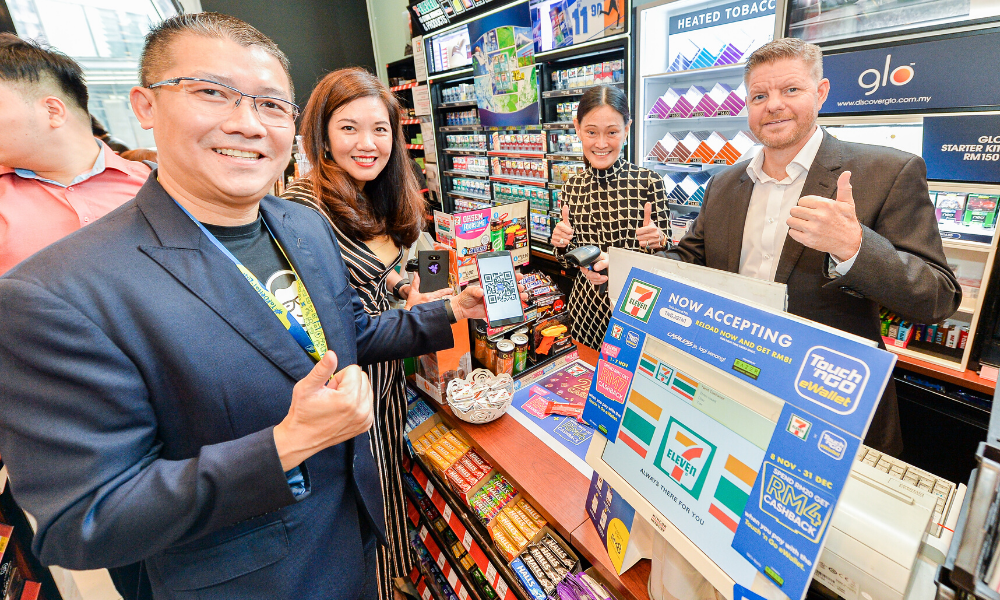 Seamlessness
At the reach of your fingertips, the Touch 'n Go eWallet does away with the hassle that comes with having to make physical cash machine withdrawals (not to mention the dangers if at odd hours). Furthermore, the Touch 'n Go eWallet has vastly integrated itself into the current society;
Over 135,000 merchants NATIONWIDE including F&B outlets such as KFC, Tealive; retail chains like 99 Speedmart, KK Mart, MyNews and entertainment outlets like TGV Cinemas.

Not limited to franchises - the Touch 'n Go eWallet is even utilised at pasar malams and hawkers stalls! We've even seen it at pasar tani all the way in Gua Perahu up north! So the next time you are making a payment, do ask of the availability to use your Touch 'n Go eWallet! They're aggressively expanding and soon, you'll see every merchant in Malaysia, big or small accepting Touch 'n Go eWallet as a form of payment.
Mobility

Since the days of old, the mention of Touch 'n Go has always been synonymous with on-road scenarios. They have always been about everything mobility. From tolls to transit, the Touch 'n Go eWallet now takes things the next step.

PayDirect: allowing up to 3 physical Touch 'n Go cards to be added, this feature allows the Touch 'n Go eWallet to be linked to the physical card, deducting fees from the eWallet when tapped at toll plazas instead of the physical card.

RFID: This is a Touch 'n Go eWallet exclusive! Utilising an electronic payment system linked to the Touch 'n Go eWallet through a RFID-sticker on the vehicle, RFID is currently supported across 25 highways for a smooth and seamless journey.

Street Parking: tired of lugging coin pouches around? We are too. Pay for your street parking fares with your Touch 'n Go eWallet instead. Now available at 5 municipalities (for now); Dewan Bandaraya Kuala Lumpur (DBKL), Majlis Perbandaran Subang Jaya (MPSJ), Perbadanan Putrajaya, Majlis Perbandaran Kota Bharu (MPKB) and Majlis Daerah Kuala Langat. Touch 'n Go eWallet will be expanding to more street parking soon! More information here: www.touchngo.com.my/consumer/parking/on-street-parking.

Safety

Money is a precious thing, more so when you place it online. Not to worry though, Touch 'n Go eWallet can qualm all your reservations with its top notch safety features. As it stands;

One and ONLY eWallet provider on the market today with a safety and security policy called the "Money-Back Guarantee".

The guarantee acts as a foolproof method to ensure the protection of users against unauthorised transactions.

Now that you have all the facts, make the most of your 2020 by staying in the know and reaping the benefits with Touch 'n Go eWallet NOW! Available to download for FREE on your respective mobile device app stores. For more information on the ongoing campaigns and promotionals, visit www.tngdigital.com.my/big2mil and www.tngdigital.com.my/etunairakyat. Don't forget to claim e-Tunai Rakyat with Touch 'n Go eWallet and be in the running for the Big 2 Million Weekly Draw!