News source: The Star Online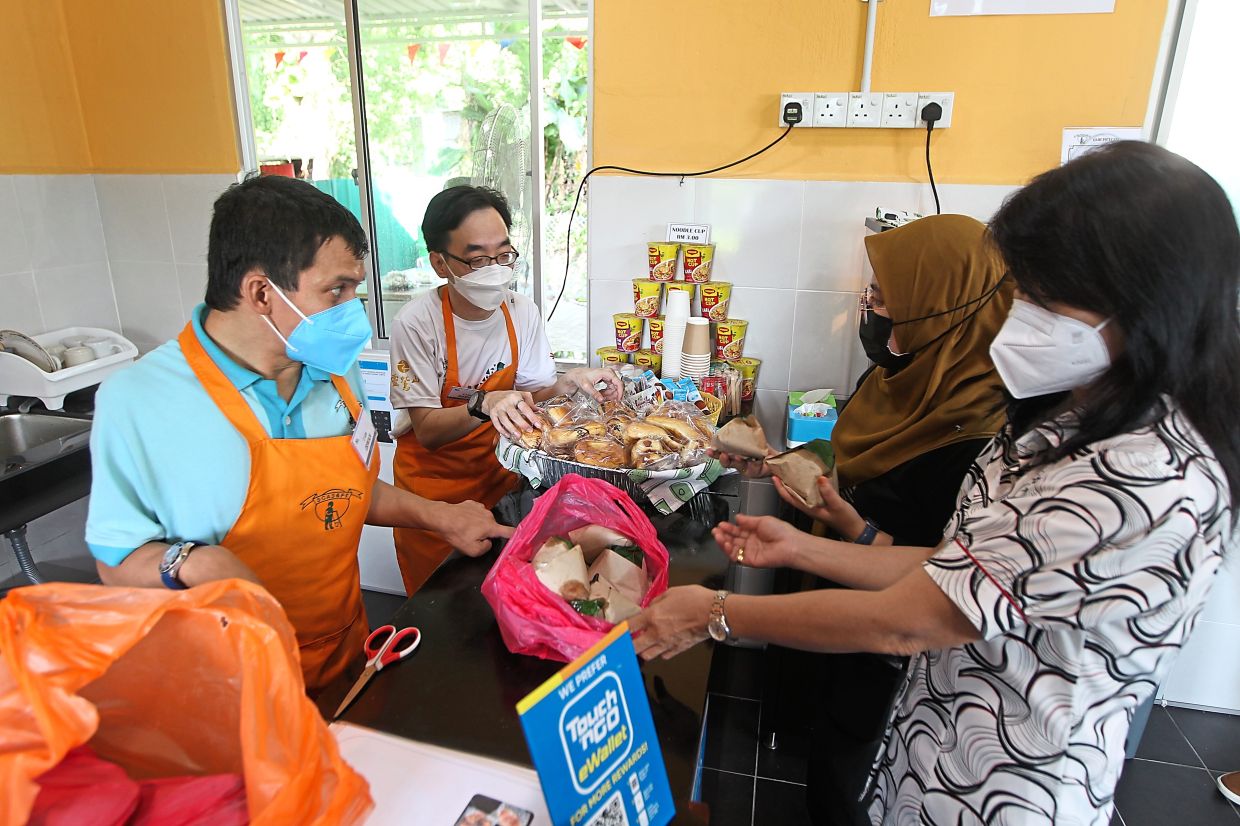 Visitors walking to the Astaka Sports Complex field in Jalan Utara may notice a small gate located amidst the green foliage.
If you go through it, you will find yourself in the compound of the Spastic Children's Association of Selangor & Federal Territory.
What used to be an old and empty structure, has been transformed into the new Sunshine Cafeteria.
The self-service cafe, which is open to the public, also functions as a centre to train the association's adult students with cerebral palsy to work in the food and beverage industry.


The idea to set up a community cafe came from the association's honorary secretary Linda Lim, as a way to train the students to be independent and earn an income, said association president Datuk Hong Yee Keong.
"We had volunteers help spruce up the area and set up the cafe in the vicinity since the main building was already fully occupied," he said.
The cafe was launched in a simple ceremony last month, attended by the association's board members, invited guests, its percussion band, as well as representatives from Touch 'n Go, which contributed towards the cost of constructing the cafe.
"The association is humbled that Touch 'n Go shared our vision to contribute towards the care and development of children with cerebral palsy with their financial support," Hong told StarMetro.
The cafe is run by a team of volunteers and opens from 9am to 3pm on weekdays.
It sells hot and cold drinks, packed nasi lemak and fried bihun which are cooked at the association's central kitchen, and a selection of sponsored baked goods.
The cafe is an ideal place for parents who send their children to the association daily to wait and have a meal in a conducive environment.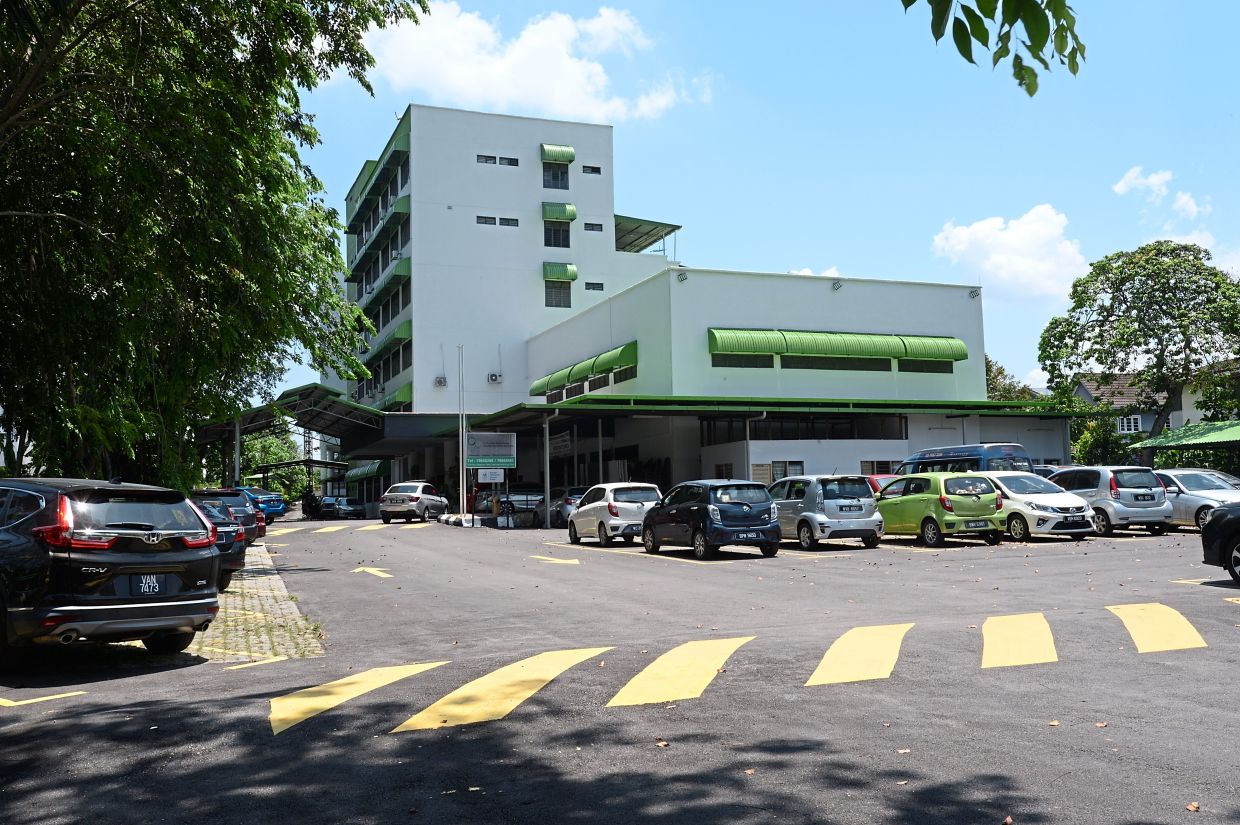 "About 12 of our students, including the able-bodied and wheelchair- bound, were excited to learn skills such as washing cups, cleaning and setting tables as well as working the ewallet payment system that Touch 'n Go set up for us.
"We also plan to ask the Petaling Jaya City Council (MBPJ) to allow us to decorate the green area near the Astaka walking track," said Hong.
The Japan Club of Kuala Lumpur also came forward to support the association by bearing the cost of tables and chairs at the cafe, as well as the Inner Wheel Club of Kuala Lumpur which contributed a chiller, refrigerator and food warmer.
There is also a garden project underway adjacent to the cafe, where some of the association staff sell potted plants which can also be rented for events as part of its fundraising initiatives.Improving quality of life
The Spastic Children's Association of Selangor & Federal Territory was established in 1960 to improve the quality of life of children with cerebral palsy.
The Association manages a Spastic Centre that provides numerous services, facilities and activities to care for and treat these special children.
This is done through educational and rehabilitation programmes which include functional living skills, physiotherapy as well as occupational and speech therapy.
Cerebral palsy is a neurological disorder that affects muscle tone, movement and motor skills.
While there is no cure for cerebral palsy, a variety of resources, treatment, therapies and surgery can improve the quality of life for children affected by it.
At present, some 130 students, from the age of six and above, attend various programmes at the centre, which has about 40 full-time staff assisted by a large group of volunteers.
There are also several adult students with cerebral palsy at the centre.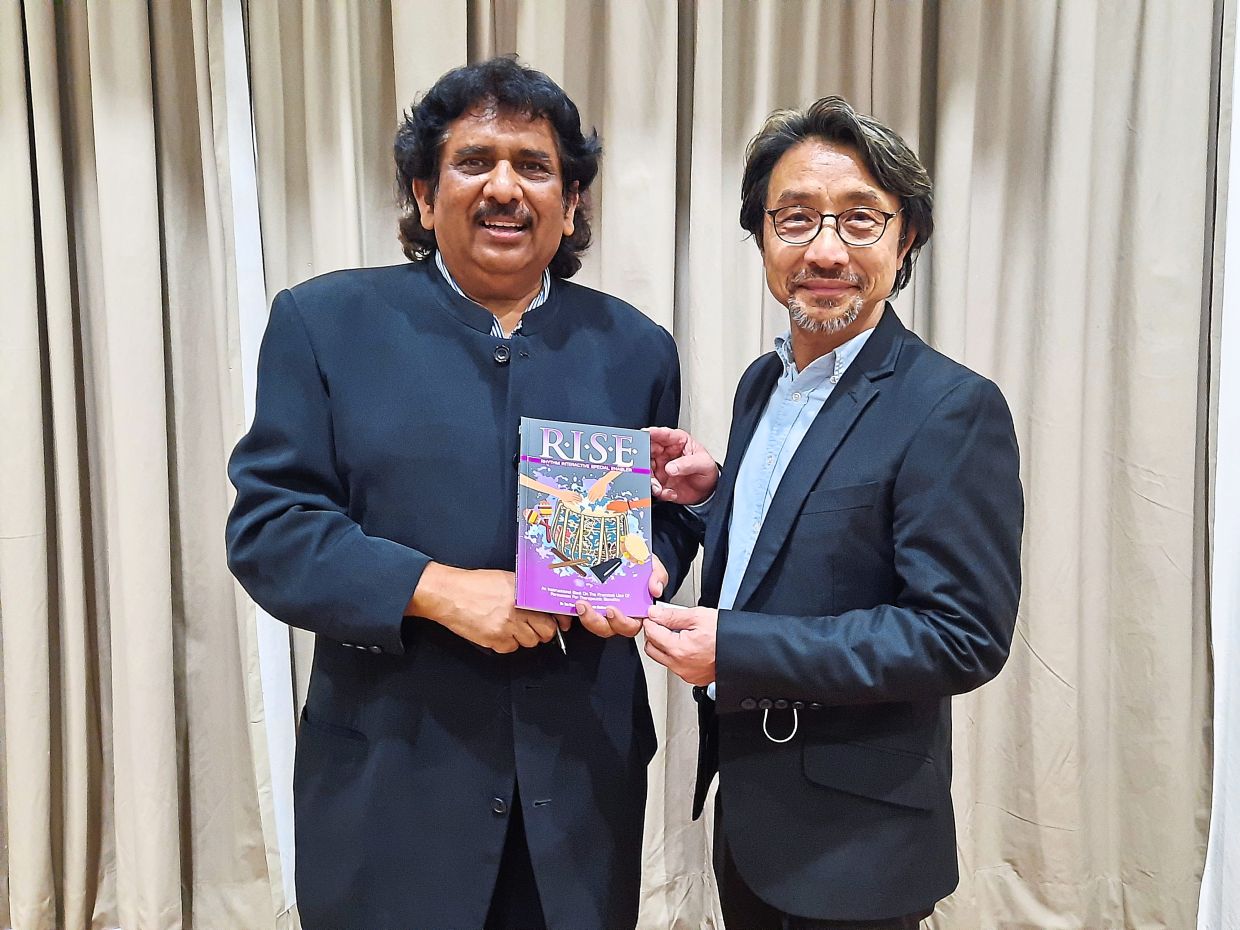 Funding difficulties
The association, being a welfare organisation, is dependent on donations.
It costs about RM180,000 a month to operate the cente, with an annual expenditure of about RM2mil.
When the Covid-19 pandemic hit in 2020, the association's fundraising activities shut down and funds dried up.
"We have to do a lot of fundraising because we survive on donations from the public and corporations, with contributions from the Welfare Department.
"Prior to the pandemic, we used to hold our fundraising jogathon every year as well as charity dinners," said Lim.
But now that Malaysia is transitioning into the endemic phase of Covid-19 and most restrictions have been lifted, Hong said the association will restart its fundraising activities.
"But we cannot do fundraising every month or year, we have to be sustainable to survive," he added.
Focus on training children
The association's main focus is to help and enable children with cerebral palsy to be trained and employable in the future, Lim said.
"They must be able to get a decent job, and awareness starts from the top down, society and corporations must also provide opportunities for them," she said.
The day school at the association and all services are free of charge.
Children with cerebral palsy are encouraged to enrol at a young age in the Early Intervention Programme as with the therapy, the chances of recovery or rehabilitation are much higher.
In conjunction with World Autism Month last April, the association also held an event to launch the Rhythm Interactive Special Enabler (RISE) book co-authored by its volunteer music teacher for over 20 years, Edwin Nathaniel.
Edwin has worked with children with cerebral palsy, many of whom are wheelchair-bound.
As someone who started playing the drums at the age of nine, he mooted the idea of extending the use of percussion instruments and music to bring therapeutic benefits to children with special needs.
With his friends, they designed the RISE programme which is a teaching syllabus that utilises a range of percussion instruments and rhythms to engage individuals with learning challenges.
With the association's support, he piloted the programme with a group of 20-odd children with cerebral palsy.
"When I started 20 years ago, I never thought of authoring this book because I'm not a good writer.
"But Dr Tan Swee Chuan helped me co-author this book, to enable parents and teachers to use it as a therapeutic tool for their children, and to create a platform for performances and talent competitions for special needs children," he said.
New annexe in the works
The 62-year-old association is about to embark on its latest expansion plan - to build a new six-storey structure next to the association's current building, Bangunan Sultan Salahuddin Abdul Aziz Shah.
The new annexe will be named Bangunan Sultan Idris Shah.
"It will house a banquet hall and most of the classes that are now being held in the current building.
"We will be submitting the plans to MBPJ soon," said Hong, adding that construction will start at the end of this year and is due to be completed in three years at a cost of RM28mil.