Source: The Star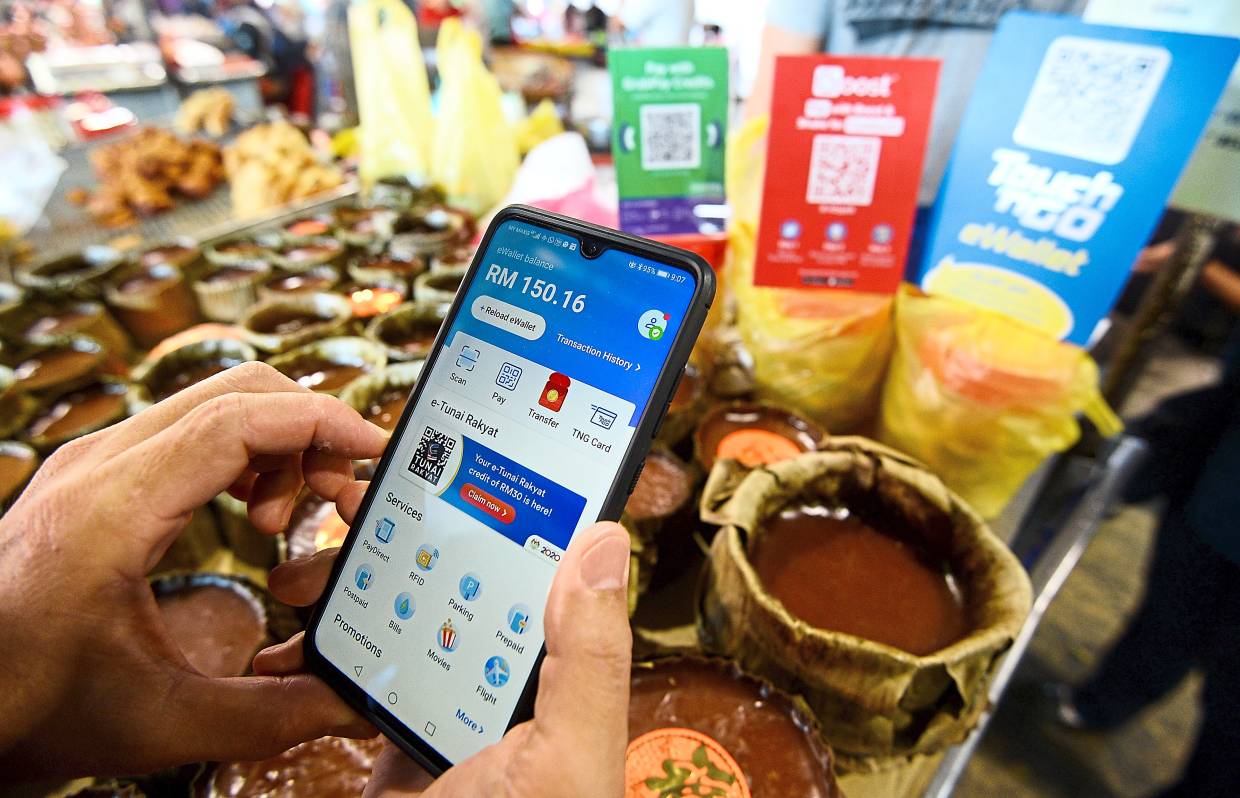 OVER the past few days, my WhatsApp group chats have all been buzzing non-stop about the e-Tunai Rakyat initiative. It is the talk among family members, especially my siblings, and there's a lot of chatter about it on Facebook as well. (I'm one of those uncles who's always on Facebook and I watch the news four or five times a day, so I know a thing or two).
In my honest opinion, I feel this is a very good initiative by the government because it is literally giving free money to Malaysians! It's just that this money is in digital form. I don't mind getting on the cashless game, really.
Perhaps I'm the kiasu type when it involves "free money", but I see this e-Tunai Rakyat initiative as an opportunity. No wonder so many people rushed to claim RM30 on the first day after the launch.
I made the claim on the first day too, and it was approved the next day. It was the same for my wife. But I noticed that there were (and still are) a few nervous people who couldn't wait for the money to be credited to their e-wallet and they're making all sorts of complaints on social media.
Let's all practise some patience here. After all, with the claiming period until March, I'm sure all the eligible ones would get their share of the pie. Besides that, the government is overseeing this entire project and would ensure that all successful applicants get their money as this budget has been allocated and accounted for.
But I have to say that the e-Tunai Rakyat initiative opened my eyes to what the future of cashless is going to be. I've had relatives visiting from China who were beyond stunned when they saw me paying with cash at hawker stalls. To them, cash is the "old way" of paying for things.
I've tried some e-wallets myself. I have both the Touch 'n Go eWallet and Boost on my phone and I use them quite frequently. Lately, I've been seeing the Touch 'n Go eWallet everywhere, even at the local grocery shop, coffeeshop and wet market that I frequently visit. Furthermore, with the attractive promotions and cashback, I'm encouraged to use the e-wallet instead of cash!
In heated discussions, my family and I also try to figure out which e-wallets would give us the best deal.
I don't think Malaysians are short of options when it comes to choosing their favourite e-wallet, but it seems like everyone wants to claim with the Touch 'n Go eWallet. I heard about the system breakdown issue a few days ago. I think it was due to the fact that so many people wanted to sign up and claim the RM30!
For me personally, I applied for the Touch 'n Go eWallet simply because I use Touch 'n Go regularly to pay for tolls, parking and my everyday expenses.
The younger generation has it easy. Everything is at their fingertips and they should take advantage of this. As for old folks like me, let's embrace cashless. The first step to change is the hardest, but we should try nonetheless because there's always something new to learn and we need to move forward with time, not fall behind.
I know there's a long way to go for e-wallets in Malaysia but from what I've noticed so far, we are heading in the cashless direction whether we like it or not. So let's all just give it a chance, shall we?
‍
UNCLE LOH
Kuala Lumpur